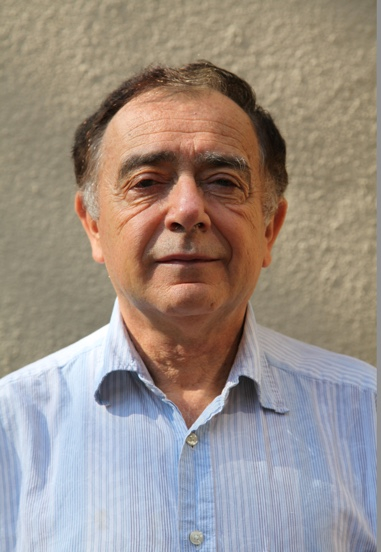 Arthur Kordon, Ph.D.
CEO of Kordon Consulting LLC
Dr. Kordon is an internationally recognized expert in the application of Artificial Intelligence (AI) to the industry. His clients include large and small businesses and consulting companies in the United States, Japan, South Korea, Germany, France, and Belgium. His current projects solve business problems in developing cognitive models of the enterprise, predictive maintenance, smart energy cost reduction analysis, commodity price forecasting, and office space optimization. He also advises his clients on how to integrate AI into their organizations and trains their specialists.
In his previous position as Scientific and Analytics Leader of the Artificial Intelligence Group at Dow Chemical ­– America's largest chemical company, Dr. Kordon introduced several new AI-based solutions. They have improved and optimized manufacturing processes with enormous economic effect. He has US and worldwide patent and over 70 publications in the most prestigious journals and conferences in applied AI systems. He is the author of the book "Applying Computational Intelligence," published by Springer, and co-author of the book "Applying Data Mining for Business Forecasting," published by the SAS Institute.
He knows how to explain AI in plain English to an audience with no knowledge of the topic and inspire future business applications.
Dilian Popov
Co-Founder of Smart Varna Foundation
"In business, what has always impressed me is that you can handle different business models well if you integrate or borrow from one type of business to another. I think the required for successful implementation of a good business ideas is a solid team of enthusiasts. The most important skill I want to pass on to students in start-up entrepreneurship clubs is to open their eyes to the whole world."
Dilian is committed to the idea of entrepreneurship and wants to develop it in his own country, enabling everyone to see what entrepreneurship is and to judge whether it is a good fit for them. He is most experiences in the Small and Medium Business Development, IT and telecommunications (for over 20 years) and Finance (for over 10 years).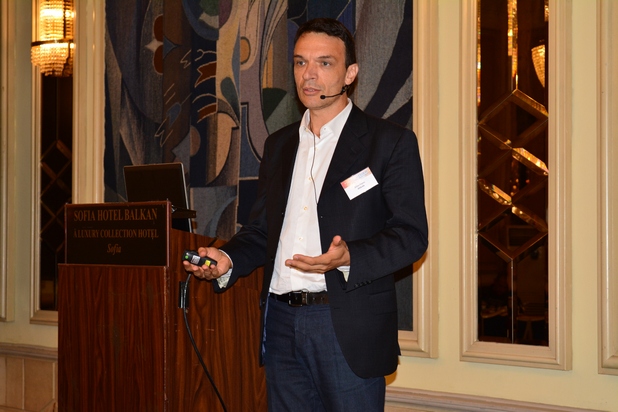 Nikolay Petkanov
Dreamer, artist, creator
Master of Telecommunications, Business Administration and Management. He has a few specializations amongst which are 'Leadership in Global Environment'- GRID Imternational, Master class – 'From vision to action. From action to success' – VW Versicherungsdienst, Germany; Master class – 'Business Leadership and Entrepreneurship'. Best practices- University of Cincinati, USA; Master class – 'Digital Entrepreneurship' – Coventry University, UK. 
Nikolay has 29+ years of experience in different fields such as: 
Entrepreneurship, Sales, Personal motivation, Founder and cofounder in 9 startup campaigns.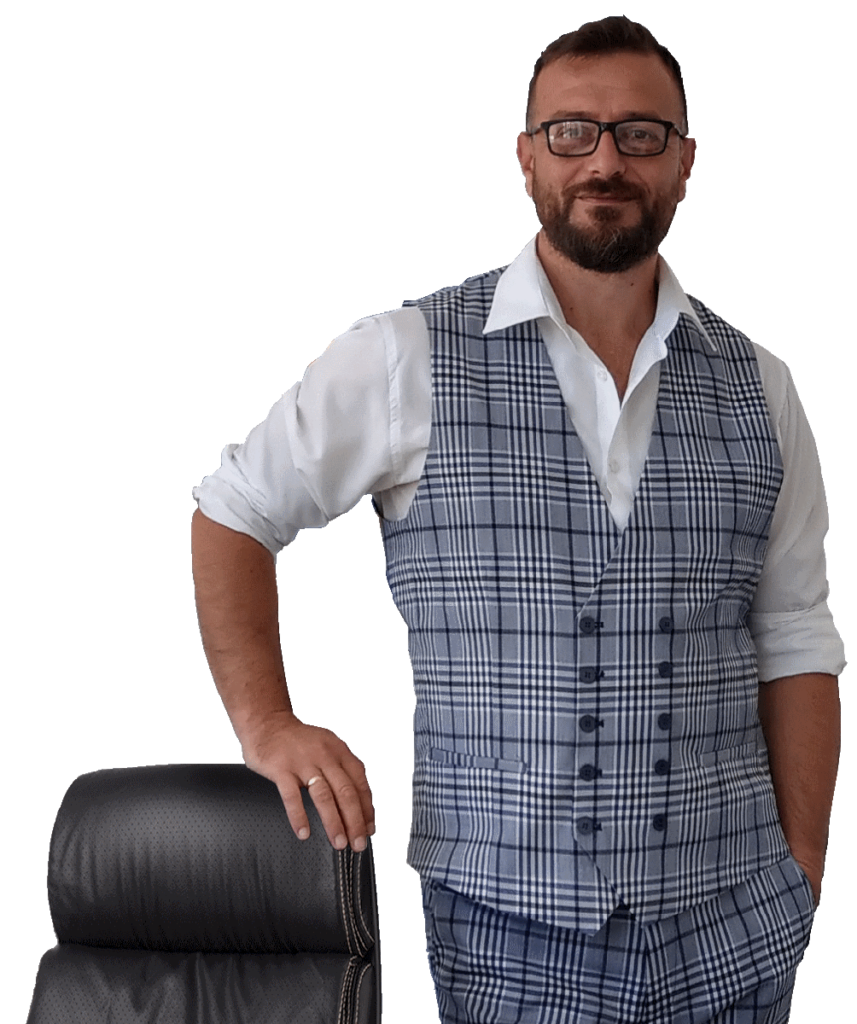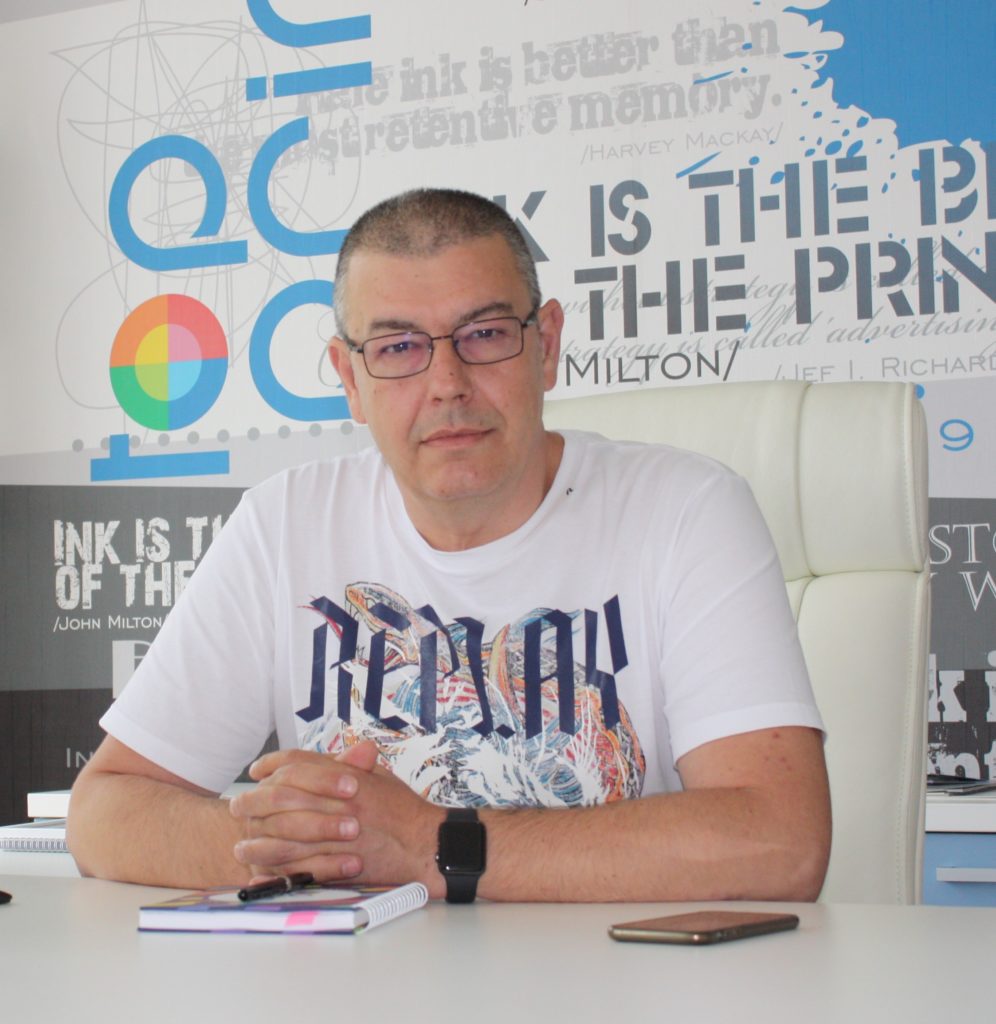 Ivan Dimitrov
Open minded, manager, mentor
Ivan Dimitrov has been in the field of advertising since 1996. Graduated in Marketing and Management at UE – Varna, after which it continues to develop as a specialist in this field. In 2006 year became a co-founder of the printing base Top Print.
Supports the idea that training is particularly important for building a team of professionals, who with competence, confidence and good attitude to win not just customers, but partners and friends. He shares the opinion that "It is not the big ones who eat the small ones, but the fast ones swallow the slow "and this is a starting point in the philosophy of his company.
Thanks to his many years of experience in the advertising sector, the pursuit of improvement and upgrading and maintaining good communication with partners, his name is associated with professionalism, quality service and realization of non-standard design solutions. He is interested in landscaping and Yorkshire terriers. Free time dedicates to books related to motivational psychology and personal development.
Hristomir Hristov
Co-Founder of Smart Varna Foundation
Introduced in 5 words – positive, active, inspired, open, balanced.
The most experience he has In the business area is in tourism, restaurant, shopping, physical products, financial management.
He is the co-founder of the Switch CoWorking Space Varna shared workplace, and the idea for it was born with the desire to combine business with social entrepreneurship. He thinks the required for successful implementation of good business ideas are courage, the right team, good business strategy, timing and most importantly – performance! The most important skill Hristomir wants to pass on to students in start-up entrepreneurship clubs are several: to present their ideas correctly, to work consistently, not chaotically, to set goals and to pursue them, and perhaps most importantly, not to be afraid of failure. 
For him the program is important because it gives young people a chance to learn things that are missing from the other 11 subjects and will be useful in Day 1 after graduation.